April 19, 2016
Dear Neighbors and Friends:
Thank you for the honor of serving District 17, Gaithersburg and Rockville.  Now that the 
State Senate has adjourned
, I am writing to tell you about what we did and did not do the past 90 days and how it may affect you and your family.   
With a Republican Governor and a Democratic legislature, it was sometimes challenging to work in a bipartisan manner.  The session began and ended by overriding all 7 of Governor Hogan's vetoes that we believed were ill-advised.
Despite the partisan divide, we got a lot done…  
| | |
| --- | --- |
| | |
| | On my desk: A fun reminder that, although we do not always agree, we should strive to work together. |
The Senate passed a $42.3 billion balanced budget unanimously.  It puts $1 billion into the "Rainy Day Fund" and still has a $400 million surplus.  In light of last year's unrest in Baltimore, several proposals will help revitalize some of the City's low-income neighborhoods.  It also provides almost $350 million to doctors across the State who treat people on Medicaid; helps local governments pay for teachers' pensions; limits tuition increases at public colleges and universities; and funds important infrastructure projects.
Women in Maryland are paid 85 cents for every dollar men earn, an annual pay gap of more than $8,600.  To address this, we expanded "Equal Pay for Equal Work" to prohibit wage discrimination based on gender and gender identity. It also prohibits retaliation due to employees sharing income information among themselves.  
The Senate unanimously passed the "Justice Reinvestment Act."  This bill reduces mandatory sentencing for nonviolent crimes and begins to address racial disparities in sentencing.  It will save the State millions of dollars beginning next year and will shift penalties for drug-related cases from prison time to treatment.
"Noah's Law"
will keep chronic drunk drivers off the road.  In memory of Montgomery County Police Officer Noah Leotta, who was killed by a drunk and drugged driver last year.  This law will require ignition interlocks on cars for drunk drivers with a blood alcohol level over .08, rather than .15.  Significant differences between the House and Senate bills were worked out in the waning hours of session.
The Democratic majority passed a bill to ensure transportation transparency, which establishes a scoring system to evaluate and prioritize transportation projects.  This will ensure thoughtful planning; enhance safety; improve services; support environmental stewardship; and promote cost-effectiveness.  The bill will become law despite a veto by the Governor. 
Ensuring a more business-friendly State:
Maryland is ranked 44th of 50 states by Forbes magazine in an analysis of our tax policies. To address this, I supported a bill to provide tax relief to every Maryland taxpayer. Unfortunately, the bill did not pass. A similar effort may be considered by the legislature next year.  
Northrop Grumman, one of Maryland's largest private employers, will receive a tax credit for the next five years if it maintains at least 10,000 jobs with a minimum salary of $85,000 in the State.  I voted for the credit as Maryland needs to retain large employers whose spillover effect fuels hundreds of smaller businesses in the State.
Too many of our young people are saddled with crippling student loan debt.  The Senate unanimously passed legislation to allow Montgomery County to refinance college loans of residents to lower their interest rates.  Providing financial incentives for hard-working graduates to live and work in the County will greatly benefit our community and economy.      
| | |
| --- | --- |
| | |
| | Relaxing with Senate colleagues    |
I am thrilled that the Senate President has appointed me as the Senator to sit on the Maryland Public-Private Partnership (P3) Marketing Corporation.  We will develop a branding strategy for the State; market the State's assets; and encourage the location and growth of new businesses.  I will join the Secretary of Commerce, a member of the House, and 14 professionals from diverse backgrounds in this important endeavor.  
Policymaking in the Education, Health, & Environmental Affairs Committee (EHEA):
My committee considered 542 bills
, examined disparate issues, and heard from an eclectic group of stakeholders and interest groups.  Our jurisdiction covers education policy; business regulations; election law; energy conservation; environmental protection; ethics rules; liquor control; municipal government; and veteran's affairs.  Some legislative highlights include:
Exploring Innovations in Education:  Several new educational ventures were enacted this year.    
The BOAST Bill offered a tax credit for large corporations of up to $15 million to donate to mostly private schools.  I strongly opposed this idea, because I believe public money should fund public schools.  Ultimately, $5 million was earmarked for this new Hogan initiative that takes money away from public schools.  
I opposed a bill to publicly fund the concept called Pathways in Technology Early College High (P-TECH) Schools, an untested program tried elsewhere. I did, however, support one privately-funded experimental school — Linking Youth to New Experiences (LYNX) High School — in Frederick County that will offer partnerships, apprenticeships, and internships for students.
Also of note, we voted to create a partnership between the University of Maryland, College Park and Baltimore campuses to strengthen academic and research programs.
To ensure that students have access to quality teachers, we passed the "Teacher Induction, Retention, and Advancement Act," which increases the State matching stipend from $2,000 to $5,000 for certified teachers who work in public schools with comprehensive needs.   
Protecting our Health and the Environment:  The link between the environment and our health is undeniable.  From the water we drink, the air we breathe, and the food we eat, protecting the environment also protects our health.
To address climate change, the legislature enacted the "Greenhouse Gas Reduction Act" to reduce emissions from 25% by 2020 to 40% by 2030.  
A "Clean Energy Jobs Bill" will increase the amount of energy we harvest from Tier 1 renewable sources (solar, wind, biomass, etc.) from 20% to 25% by 2020.
Maryland became the first state in the country to restrict the use of neonicotinoid pesticides!  These pesticides have been linked to the declining honeybee population across the country.  Not only are pollinators vital to the survival of wild plants, 30% of our crops rely on cross-pollination as well.
The "Sustainable Oyster Population and Fishery Act" will give us measurable, scientific data on oysters in the Chesapeake Bay.  Oysters are "filter feeders" that purify water.  A thriving oyster population is essential for a clean and healthy Bay.
Expanding Voter Registration:  A Republican colleague and I spent countless hours on a bill to enfranchise more Marylanders.  Initially hotly debated and very partisan, we unanimously passed a much-revised version in the final hour of session.  The bill will allow citizens to register through more government agencies in an attempt to increase voter registration and participation.       
Enacting My Legislative Initiatives 
Translating State Government Websites (SB 28):  
Last year, I discovered that 83% of Maryland government agency websites were monolingual, making them inaccessible to a growing population of non-English proficient residents.  These residents need information on business regulations, public safety, licenses, and health care.  I introduced a bill that passed the Senate last year but languished in the House.  I modified and reintroduced it; it passed this year!  
My Language Access Bill is the first of its kind in the nation.
  I am proud that Maryland will be more accessible to tourists and immigrant communities while saving money by reducing the need to use a professional translation service.   
Informing New Voters (SB 170):  
Maryland is a "closed primary" state.  Residents who are not affiliated with a party are not eligible to vote in our all-important primary elections. Along with the Minority Whip, I introduced a bipartisan bill to better inform residents as they register to vote.  It will warn registering voters of the consequences if they choose not to affiliate.
Updating our State Song (SB 222):  
My effort to repeal and revise the State Song was only partially successful.  At a time when other states are jettisoning confederate symbols, this was the year to make a change.  We tried to remove the current offensive song and hold a competition to determine a new, more inclusive, and memorable tune.  The Senate approved a different version, which died in the House.  I am proud that my efforts contributed to the dialogue and visibility on the issue.
Ensuring Fertility Parity for All (SB 1):  
Following up on my bill last year to ensure fertility parity, I sponsored and passed SB 1 to close a gap in health insurance for
In Vitro Fertilization
(IVF).  Requiring a husband's sperm to be used in IVF treatments prevents sterile men (including our wounded veterans) from receiving coverage.  
Bills to Bring Back Next Year
Often, new bills are not enacted in their first year.  The legislation below enjoyed successful hearings, legislative interest, and support from constituents… but unfortunately did not pass.
Preparing our 911 System for Crisis Management:  
I authored two bills to improve our 911 emergency call system in memory of Carl Henn, a Rockville community activist.  Carl was struck by lightning.  Many people came to his aid and called 911 but all got busy signals.  
He later died.
911 Planning (SB 424): This bill would have prepared for "Next Generation" technology that will enable our 911 centers to accept text and video messages in addition to a greater number of calls from both land lines and cell phones.  Check out this Baltimore Sun article if you would like to learn about why this is important.   
"Carl Henn's Law" (SB 686): The bill required a quarterly report on the performance of each 911 Call Center.  These analyses would include the volume of calls; whether they came from land lines or cell phones; and how many received busy signals.  Ultimately, this would have helped prioritize resources to prepare for a crisis.  It is critical that we have a world-class emergency system given our proximity to the Nation's Capital.
Requiring Transparent Pricing at Gas Stations (SB 1127):  
Many gas stations charge more for those paying with credit and/or debit cards.  Because nearly three-quarters of consumers buy gas using plastic, it is deceptive to solely promote the lower cash price.  This bill would have required gas stations to post the credit price.  This
consumer protection bill
would have promoted honest marketing.  Several Senators expressed interest in working with me on this bill and bringing it back next year.    
Testing New Technology to Reduce Impaired Driving (SB 970):  
With the opioid epidemic and changes in marijuana laws,
drugged driving is a growing crisis
.  My bill would have launched a two-year pilot program to use oral fluid testing kits in four jurisdictions.  By using a simple, self-administered swab, police could get results for seven illicit drugs in just 7-8
minutes
.  This contrasts with the 7-12
month
delay for a suspected driver's blood to be analyzed and returned.  It is irresponsible that habitual drug users can continue to drive for such a long period of time while awaiting trial.  Unfortunately, the bill died in the House with a very close vote of 9-11.
Once again, Senator Jamie Raskin introduced a bill to protect rape survivors by allowing them to terminate the parental rights of assailants to the children conceived during rape. This compassionate legislation would have prevented the rapist from further harming the victim and child.  Unfortunately, the "Rape Survivor Family Protection Act" was blocked from passage.  I hope to see it return next year and pledge to work with advocates to ensure its passage.
Funding Local Projects
The District 17 Delegation (Delegates Barve, Gilchrist, and Platt and I) obtained funding for important projects in Gaithersburg and Rockville.  I also supported other initiatives that will benefit greater Montgomery County.
Olde Towne Park Plaza: Gaithersburg plans to revitalize its Olde Towne by converting a parking lot into a public green space.  This will make the corner more attractive, pedestrian-friendly, and create a meeting space.  We secured $200,000 for the project.
Rockville Swim and Fitness Center:  The locker rooms at Rockville's Swim Center are not ADA-compliant and have not been remodeled since the late 1960s.  The facility, which has 300,000 visits each year, will be remodeled with a $100,000 bond from the State.
The Jewish Foundation for Group Homes was awarded $50,000 to rehabilitate several residential properties around the County.  These small group homes provide independent living for people with disabilities, regardless of faith.
Of vital importance to Montgomery County's economy, I co-sponsored a bill to fund the Watkins Mill Road Interchange Project off of I-270.  The project was threatened to be postponed; this bill pushed the State Highway Administration to move the project forward.  Our expectation is that the State will break ground in Spring/Summer 2017.
Last year's Wynne Supreme Court Case ruled that Maryland's income tax law is unconstitutional because some residents were being double-taxed on earnings from out of state.  An estimated $43 million in lost revenue for next fiscal year was to be followed by an inevitable tax hike.  On top of this, local income tax overpayment by the Comptroller's Office risked a financially burdensome situation for Rockville, Gaithersburg, and other local jurisdictions.  To mitigate this, I co-sponsored a bill with Senator Rich Madaleno to extend the time frame for repayment, resulting in a lower property tax increase — from 8.7% to 6.4% — for homeowners.  About the bill, County Executive Ike Leggett said, "I promised our State Delegation that if they passed legislation that would extend the back payments to the State, I would reduce my property tax increase request.

They have delivered…"
Working for You…  
Throughout the session, my office received hundreds of emails from constituents concerning pending legislation. Constituents also contacted us with issues ranging from reinstating Medicaid benefits; resolving MVA registration problems; repairing traffic lights; and settling tax disputes with the Comptroller's Office, to name a few. 
Please do not hesitate to contact my office
if you are having problems with a State agency.
Last year, I awarded financial aid scholarships to 43 students for their outstanding academic achievement and exemplary civic engagement.  In fact, one of these Senatorial Scholars, Abbey Viado, has been an intern with me in Annapolis, and she's terrific! Click here to learn about
my Senatorial Scholarships
.
For the remainder of the year, my staff and I will handle constituent concerns, attend community events, and work on legislative matters.  I hope this update has provided you with helpful insights on some of our work this session and the changes that will soon take effect in our State.
Best wishes,
Cheryl C. Kagan
Maryland State Senator
District 17 (Gaithersburg & Rockville)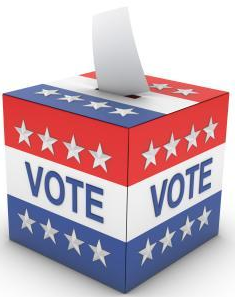 P.S.
With hotly contested presidential elections in both parties, as well as for the House and Senate (I hope you will join me in supporting Congressman 
Chris Van Hollen for U.S. Senate
), it is more important than ever to vote!  For the first time, you can register when you go to
any early voting site
 (through Thursday, April 21, 10 AM to 8 PM).  Alternatively, 
Maryland's Primary Election Day is Tuesday, April 26th
.  Polls on that day will be open from 7 AM to 8 PM.  
Please be sure to vote!