March 23, 2017
Dear Friend:
It is incredibly gratifying to celebrate legislative victories and receive recognition for my work! You can read more and be in touch to share your thoughts…
Making Big Strides in the Senate
So far, six of my bills have passed the Senate and are being considered in the House:
There are a number of important bills still pending.  I'll fill you in as we make our way through these final weeks before adjournment at midnight on Monday, April 10th.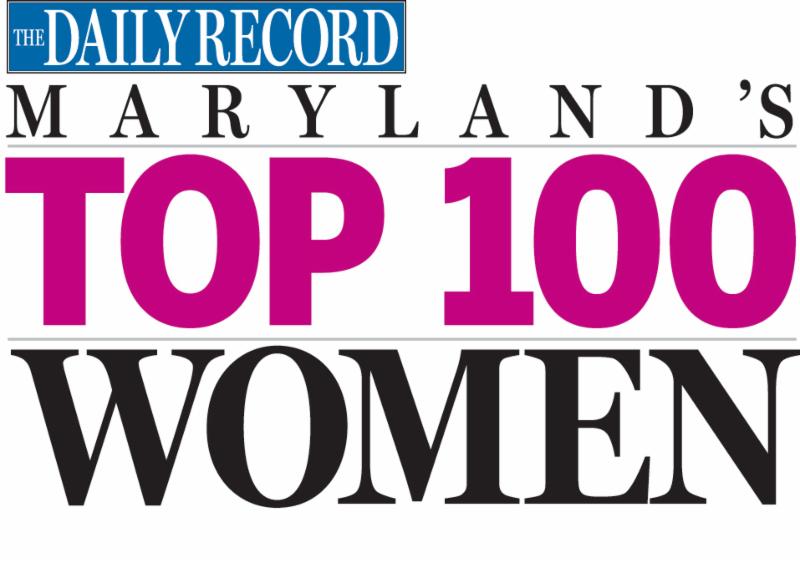 A Huge Honor!
I am humbled to have been selected for The Daily Record's 2017 Top 100 Women in Maryland. As a three-time winner, I will be inducted into their Circle of Excellence. "This year's Maryland's Top 100 Women honorees lead companies, create change, break barriers, chart new territory, and inspire future generations," said Publisher Suzanne Fischer-Huettner. If you would like to join me at the Awards Ceremony on Monday, April 24th, you can learn more and get 
tickets here
.
Moving Forward With 9-1-1 Reform
As you may know, because of a 9-1-1 outage during a severe storm in 2010, a friend and constituent of mine– Carl Henn– was unable to get medical care in time and later died. Since I began working on 9-1-1 reform in his memory two years ago, another constituent, Marlon Somarriba, also died. Finally, our work on their behalf paid off! Yesterday, the Senate Finance Committee passed my bill, SB466, which would modernize our 9-1-1 system. Assuming the bill passes the full Senate and the House, it would create a 9-1-1 Directors' Council that would offer guidance as we move Maryland toward Next Generation systems; improve call-taking and dispatch protocol; facilitate regional collaboration; and identify new ways to more reliably measure performance. If there's ANY doubt about the urgent need for this legislation, you can read about the two AT&T outages that affected Maryland earlier this month.
Protecting Your Social Security Number
My final Senate hearing this session was for SB647, which would create restrictions on which businesses can require individuals to disclose their Social Security Number (SSN) for a purchase or lease. Companies that unnecessarily collect SSN's expose their customers to identity theft.  With more data breaches occurring every year, we must act to protect consumers! 
NO FRACKING WAY!
Who would have thought that Gov. Hogan would
come out in favor
of the ban on hydraulic fracturing ("fracking")?! It was only last September when his administration proposed regulations to move fracking forward when the current moratorium expired.  At long last, the Governor has bowed to polls and public pressure and announced that he will 
not
veto the ban,
SB740
. The House has already approved a ban, and my Senate Education, Health, and Environmental Affairs Committee
voted 8-3 to send a fracking ban to the full Senate.
Encouraging Young Women to Get Involved
Last year, the first female Presidential nominee by a major party lost.  Even in Maryland, the women in our Congressional delegation were replaced by (albeit smart & qualified!) men. Now is the time to encourage women to run for office! I enjoyed speaking with College Magazine for their "50% by 2050" series, aimed at achieving equal representation for women in Congress. It's interesting to read the transcription of a telephone interview. With apologies for my chatty and informal style, the author did a good job capturing my political history and priorities.
You can follow me on 
Facebook
, 
Twitter
, and 
Instagram
 for photos and updates throughout the session, as well as fun and interesting events in District 17.  Please check 
my website
 to learn about Senatorial Scholarships, internship opportunities, and more! Any questions or comments can be directed to me
via email
.
Best,
Cheryl
Cheryl C. Kagan
State Senator, District 17
Rockville & Gaithersburg
301/858-3134
P.S. More exciting news! A Michigan legislator intends to introduce my groundbreaking 
Language Access legislation
, which we enacted in Maryland last year. The law makes government more accessible for non-English speakers by ensuring that State government websites offer translations.